These include islands like Beach, Small Ville, Fruit Island, Rain Forest, Lalaland, Sweet Island, Fast Food Land, Babylon Island, Ruin Castle, Casino, Amusement Part,...
That will be where the Katchers will start fishing challenges and discover exciting things here.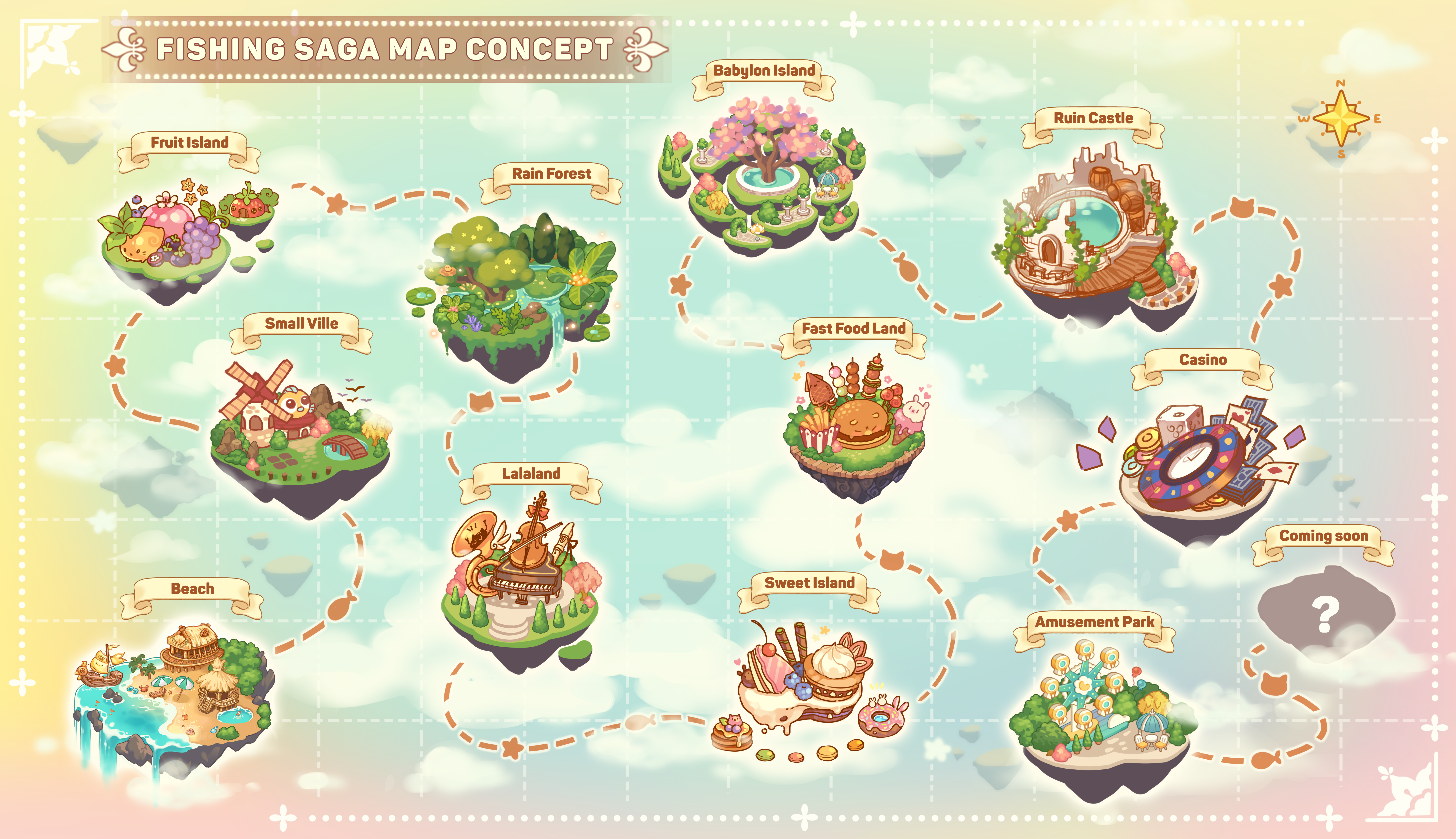 Refer to the available islands on the map by clicking on this icon.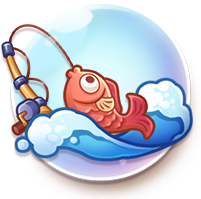 Each island will have its unique fish species living there.
You need to use the right fishing rod for that island to be able to catch them.
To unlock new islands, you need to reach the required level of each island.
(Information is being guided according to the Closed Beta version. If there are changes, we will update more details)