Exciting fishing trips will not be complete without effective support tools, right?
The special thing is that each island will have its own type of fishing rod, when reaching a specific star level such as 3 stars, 5 stars, and 7 stars, in addition to upgrading the power, they also upgrade to a new look.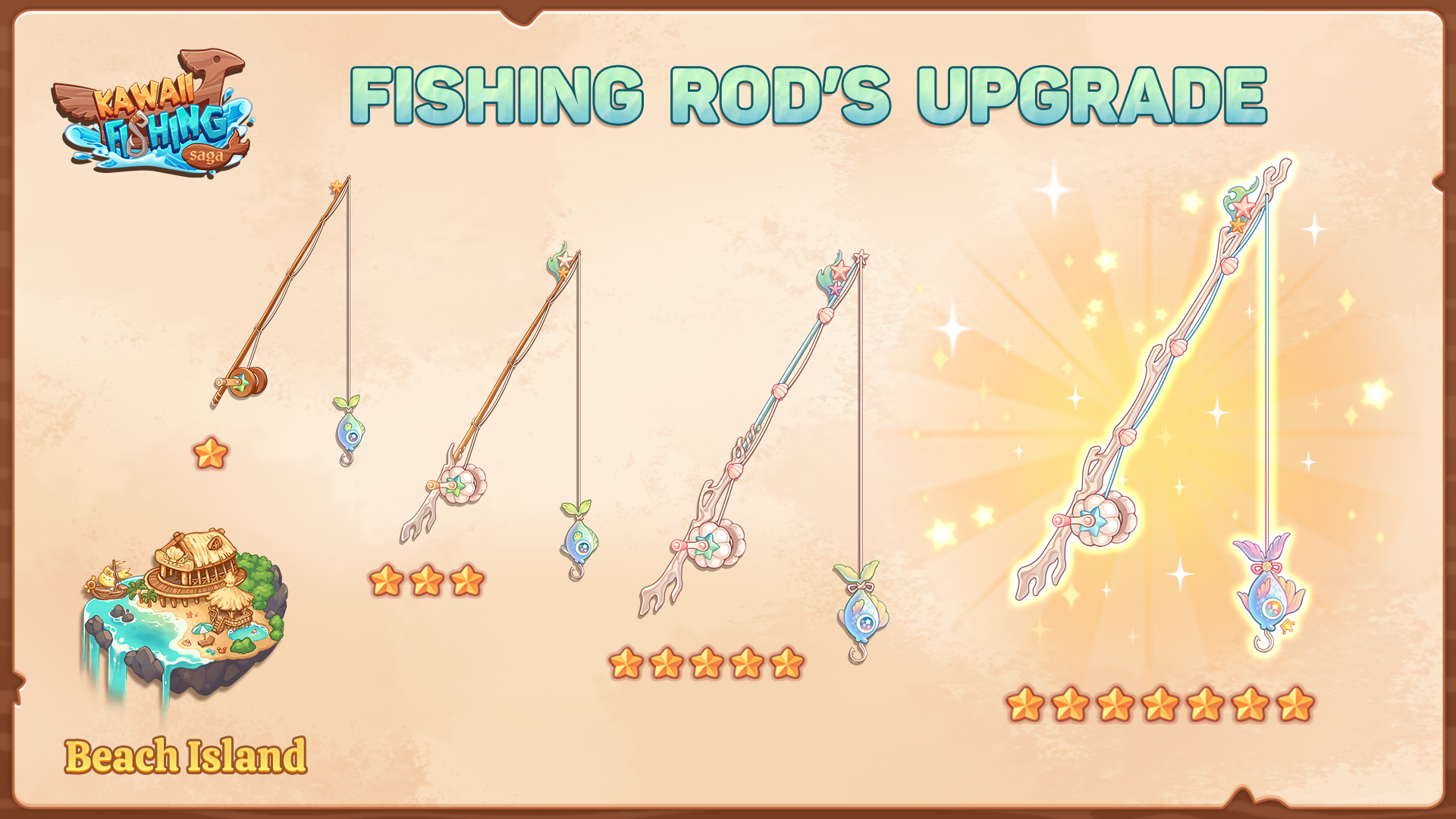 (Example of shape after upgrading Beach Island's fishing rod)
Katcher needs to upgrade stars to increase main Stats and unlock more Talent
To upgrade the star, the player needs to consume the same amount of stars:
★2 stars: Need 5 rods - 1 star
★3 stars: Need 4 rods - 2 stars
★4 stars: Need 3 rods - 3 stars
★5 stars: Need 2 rods - 4 stars
★6 stars: Need 1 rod - 5 stars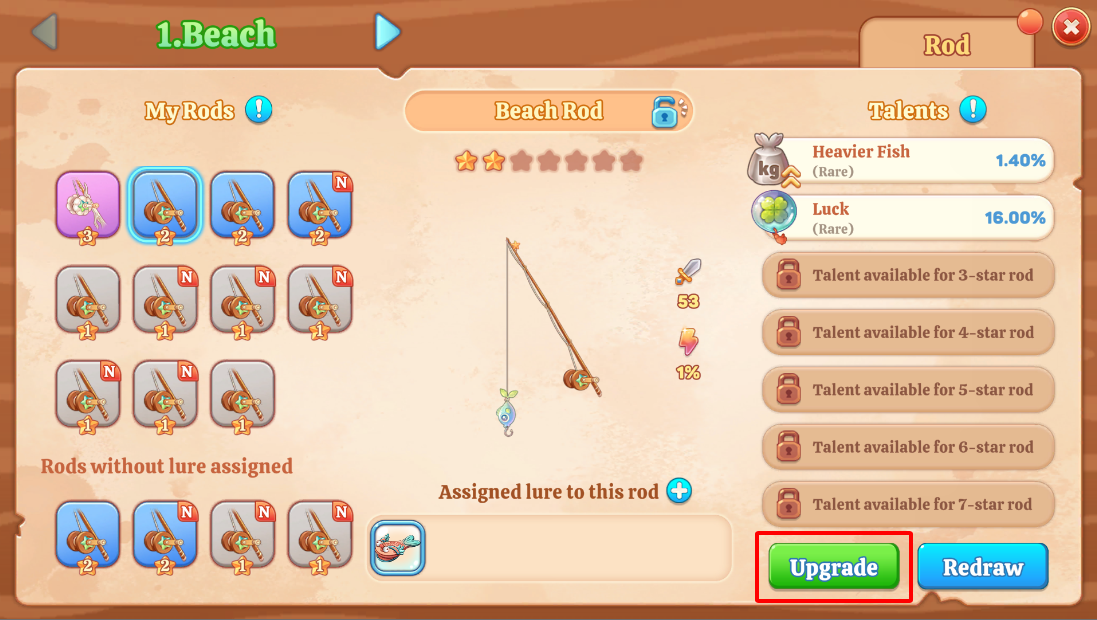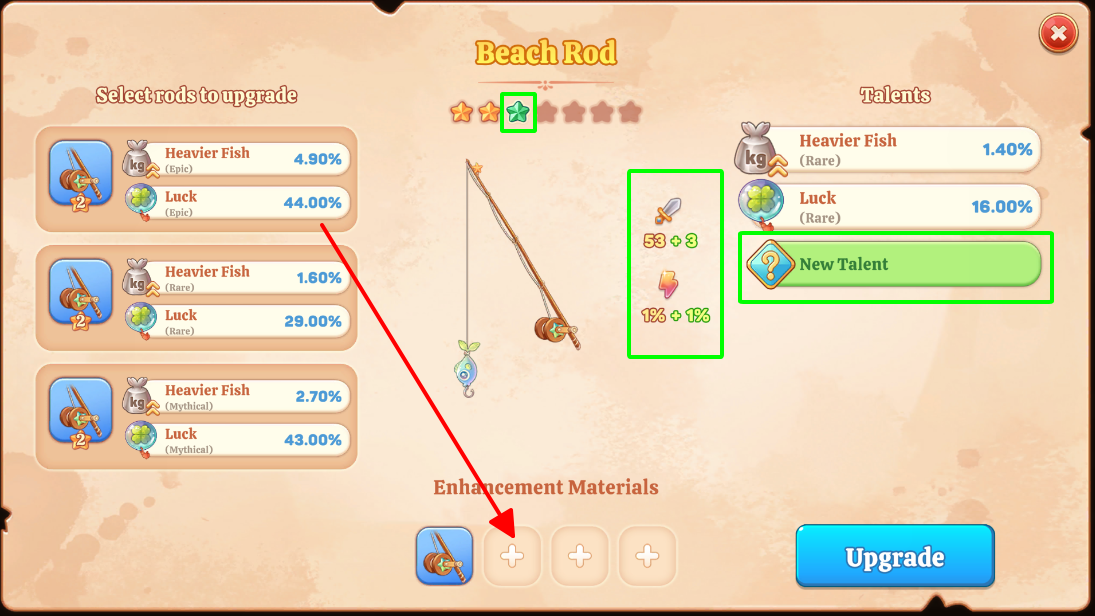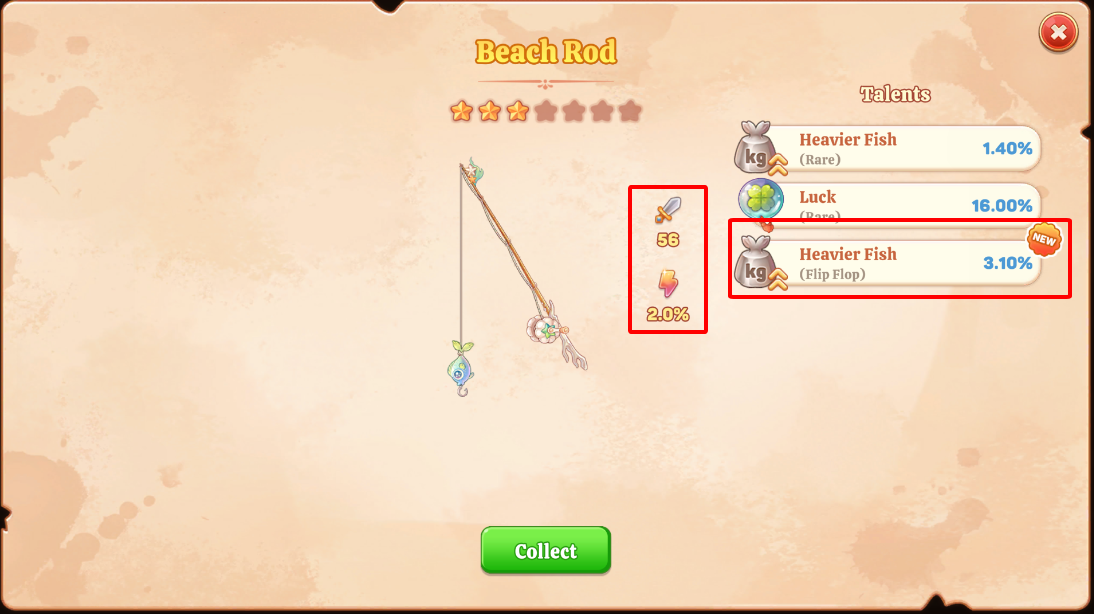 Redraw Stats
If you are not satisfied with the current stats of the Talents, you can Redraw by
Shells
Note:
Redraw stats are RANDOM
Therefore, there will be cases where the index after Redraw is lower than the initial stats, or the case of Draw 10 times get many different stats.
Don't worry, the system will keep the highest stats for your Talents.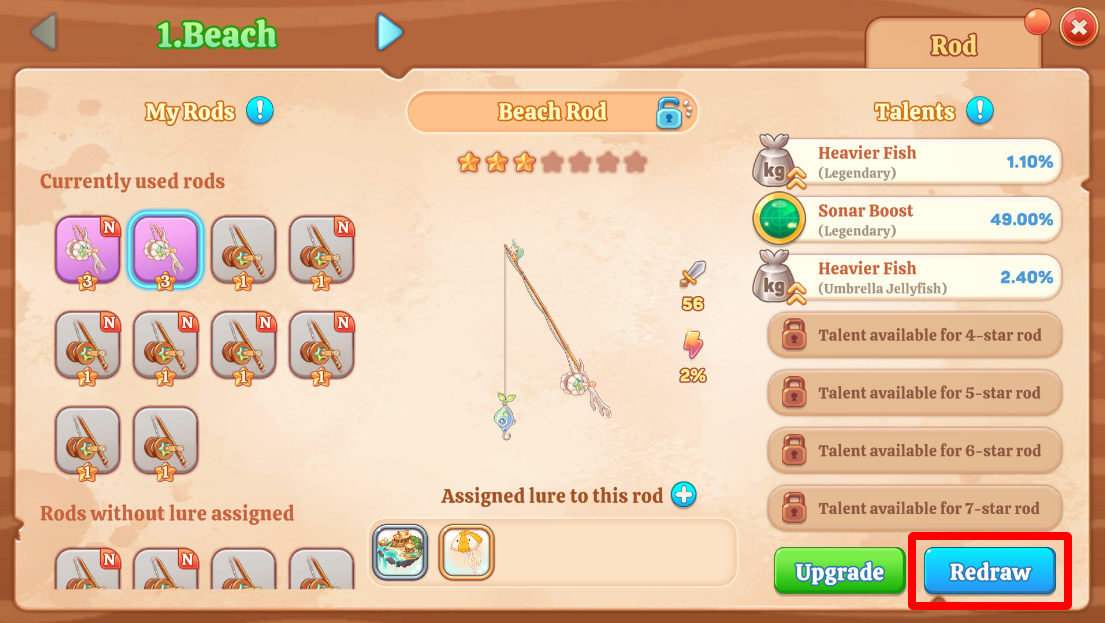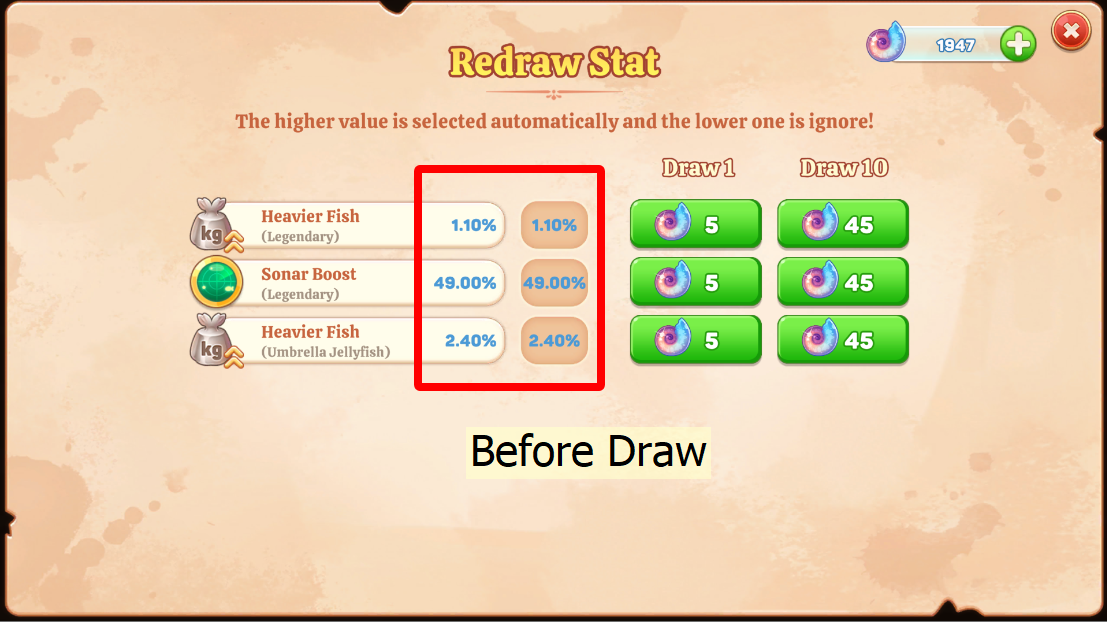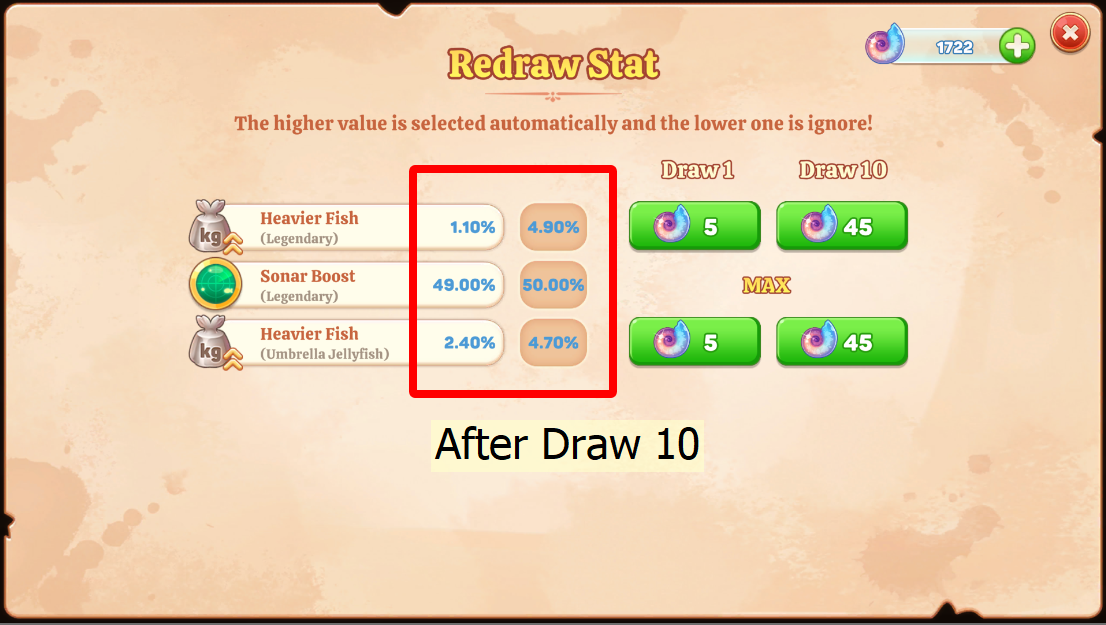 You can randomly buy additional fishing rods -
Rod Pack
at
Shop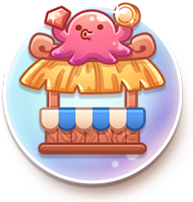 Please note the island's name and icon to buy the right fishing rod you need.