The Battle Pass is an essential reward system of each Season. It provides players with many valuable rewards such as new skins, new decals etc.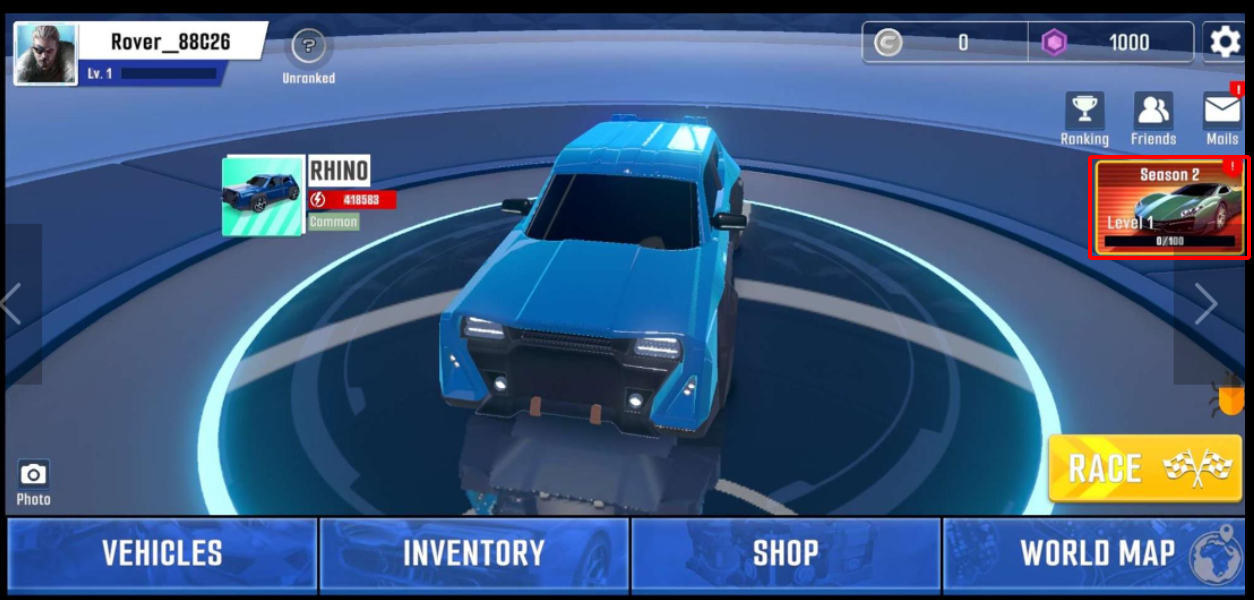 The Battle Pass is divided into Tiers, which requires a certain amount of Points to pass and claim rewards. Player can get Points by completing quests or participating in races.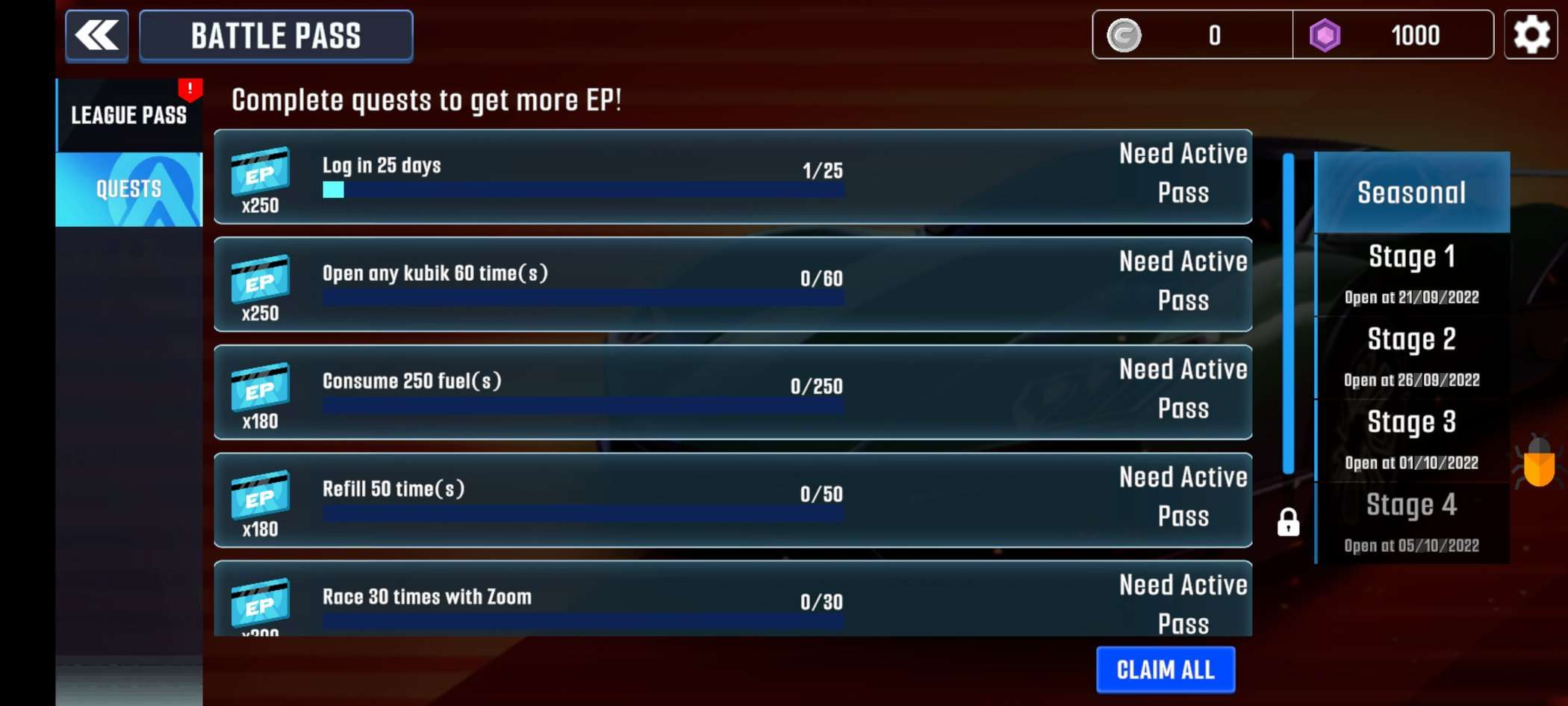 Each Tier has two types of rewards: Free Reward and Premium Rewards. All players can claim Normal Rewards, while Premium Rewards are unlocked using Battle Pass Tickets.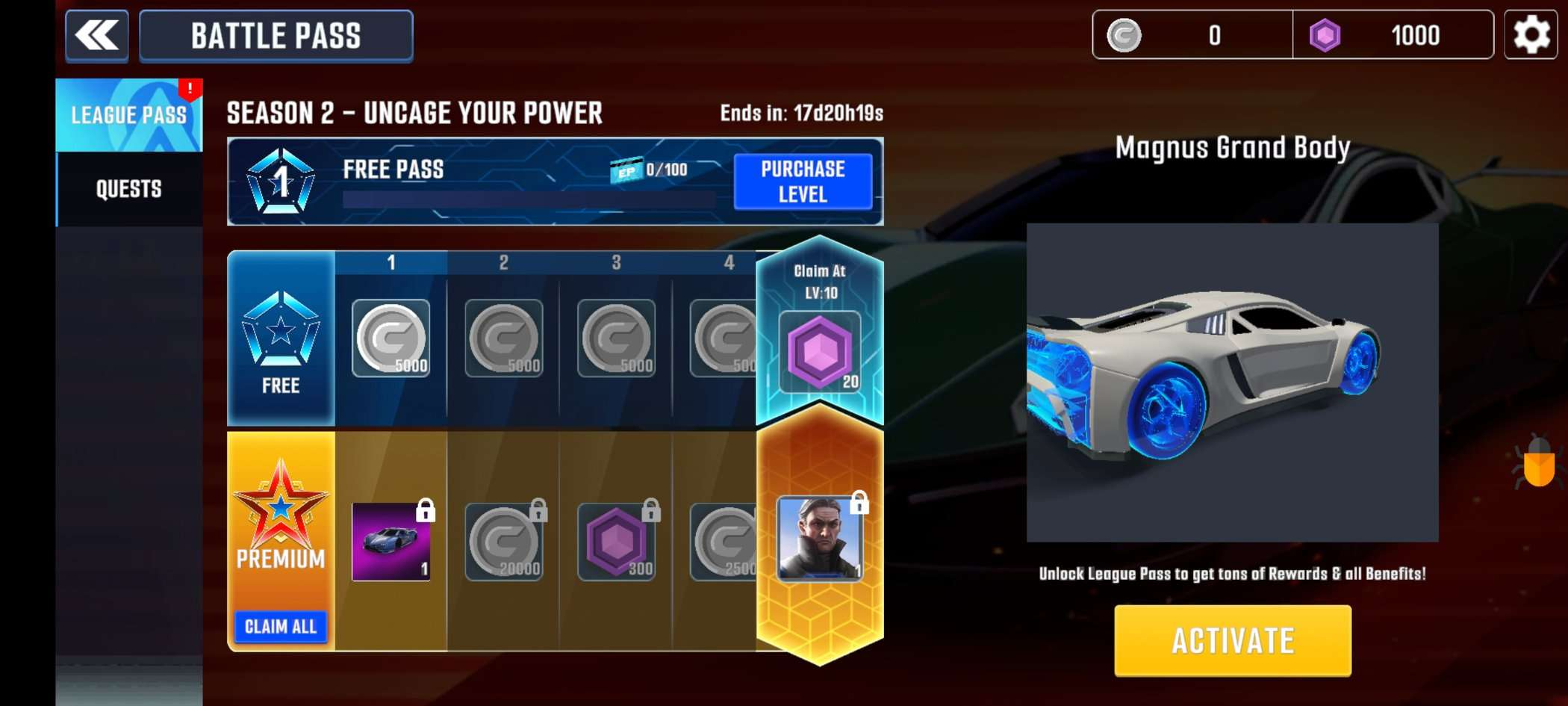 - Free
This is a completely free reward branch, players do not need to spend money to buy, every time they reach a milestone, they will receive it.
- Premium
These are the rewards that players must purchase a Battle Pass to receive, these rewards are parallel and the conditions for receiving the rewards are the same as the Free Reward.
Player can purchase Battle Pass Tickets at anytime during the current season.
Each player can only own 1 Ticket: Every new season, players need to buy the ticket again and only need to activate it once for that season.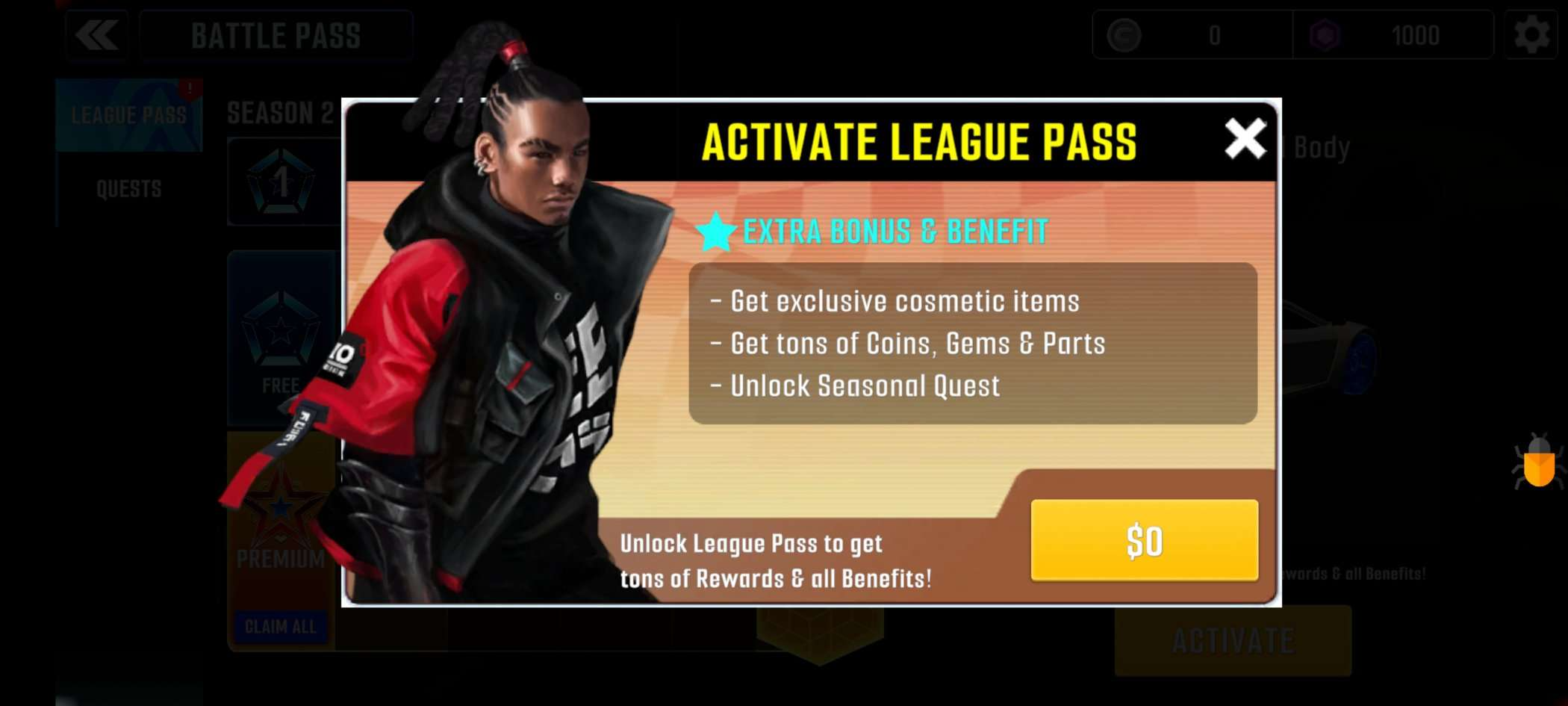 Ticket is purchased using IAP, and it's not a NFT item

Players will have different forms of payment through the store & blockchain:
- Store:
For Mobile players, payment will be made through the IAP form of the stores, the price is set up in SGD (Singapore dollars).
- Blockchain:
The player buys directly with his wallet, signs a smart contract, is expected to buy with:
1. USDT/BUSD: buy directly, price does not fluctuate
2. OVL: buy directly, but the required OVL price will change depending on the price movement of the OVL/USDT pair (not done yet because there is no OVL token)
Players with Battle Pass Tickets can claim rewards from both Free and Premium types
At the beginning of the new season, the system will reset player's Battle Pass progress to zero. Remember to claim your rewards before that time. Also, the reward of Battle Pass is subject to change per season.