The Treasure Chest will contain Rewards Katchers receive after a period of time regardless of whether in the game or exiting the game.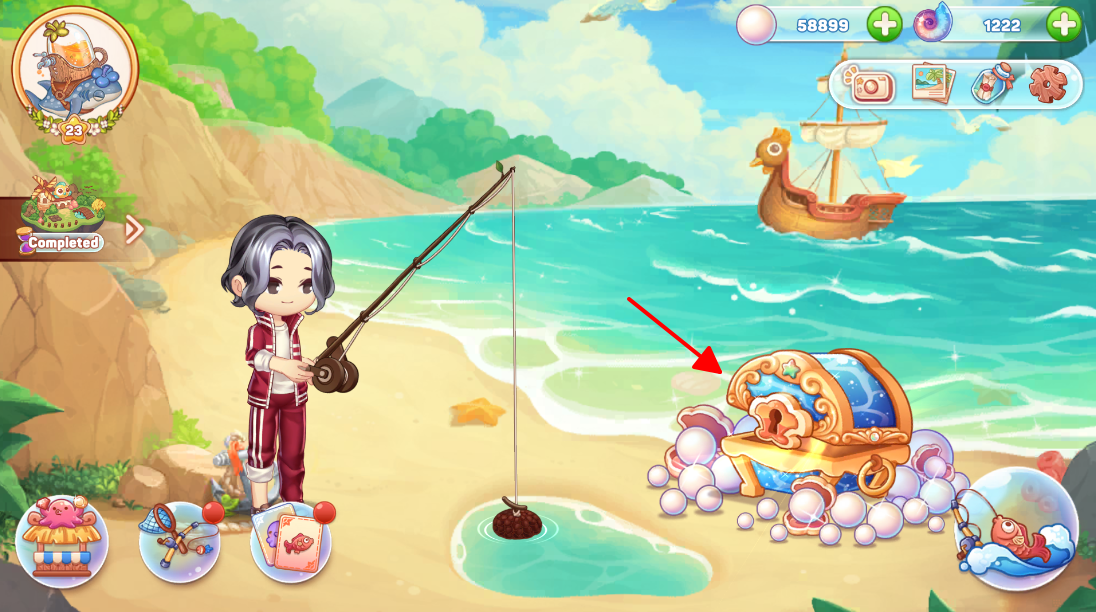 The rewards you can get:
Pearl
Lure
Rod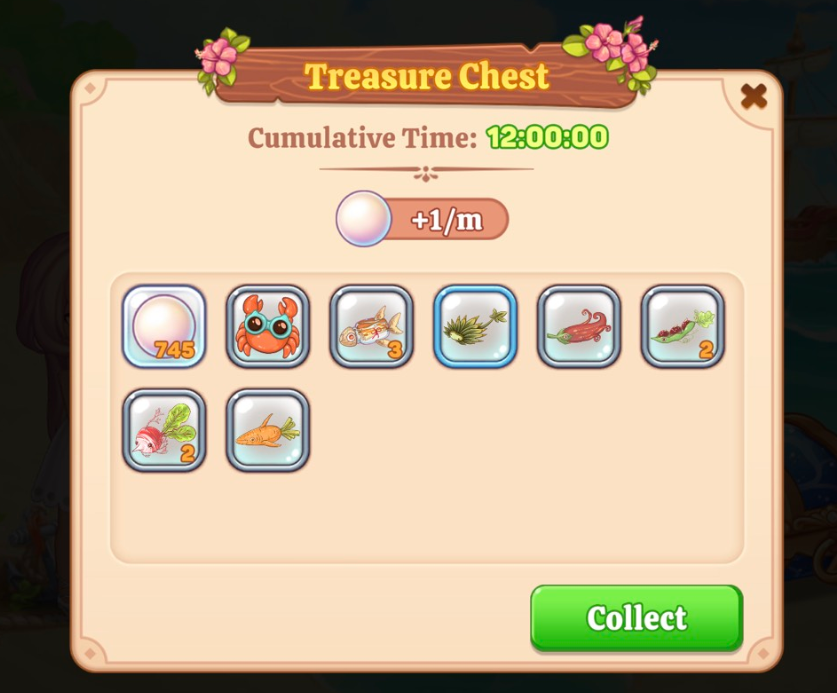 Note:
- Katchers can receive the reward at any time by clicking on the Treasure Chest, the longer the accumulation time, the greater the reward.
- The maximum accumulation time is up to 12 hours, if the maximum time is reached and Katchers does not click to receive the reward from the Treasure Chest, no rewards will be added to the chest.