Daily Login helps you get more resources in the game if you work hard and log into the game daily. Includes Day Rewards and Milestone Rewards.
The first condition is that you must reach Level 3 to activate this feature. (Go back to Home screen or Exit the game and re-enter to activate)
This feature will be visible once you log in after 00:00 UTC daily, and it will disappear only if you had checked in that day.
Day Rewards
Katcher daily login bonus, covering 7 days, from 1st to 7th. You need to log in continuously to get the highest rewards.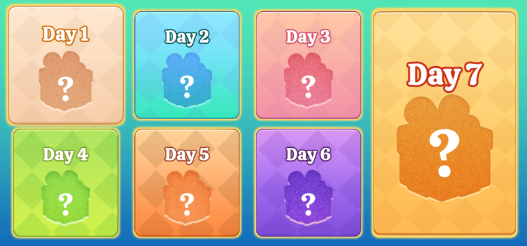 Note:
You will be reset to Day 1 when:
- You have logged in to receive rewards continuously for 7 days.
- You missed 1-day login to receive rewards.
Rewards Details: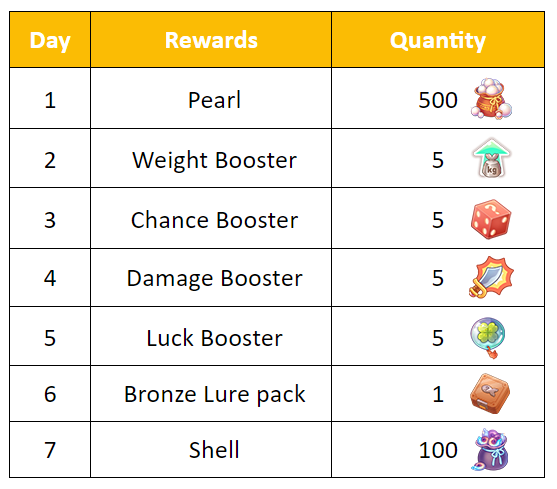 Milestone Rewards
The reward accumulates Katcher's login days, including 4 milestones: 8, 15, 22, and 30 days.
Accumulated rewards are reset when you reach the last accumulated milestone.

You can preview the rewards corresponding to these special milestones by clicking on the gift box icon.
Rewards Details: