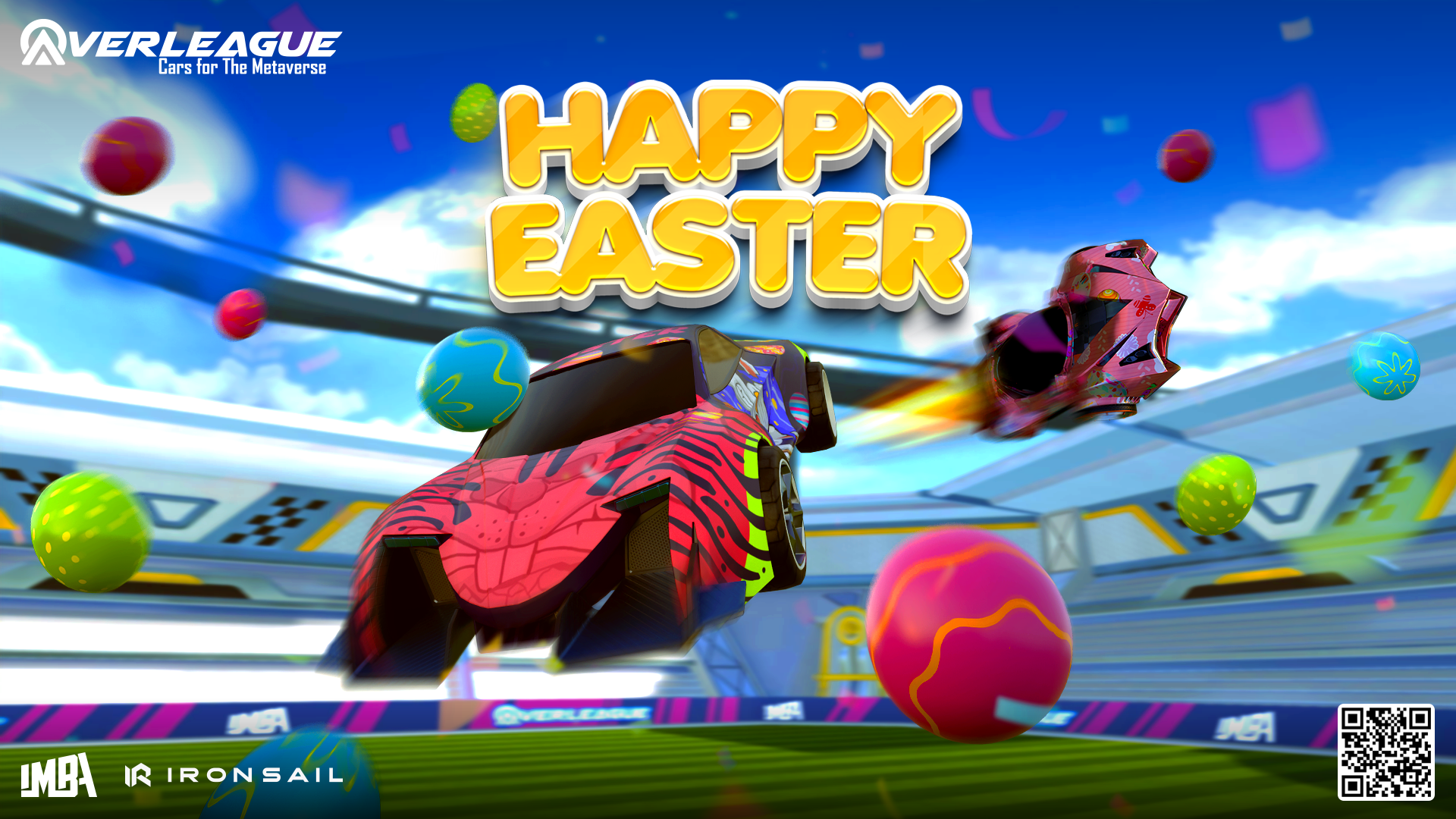 Happy Easter 2023!
Let's "hunt" for colorful easter eggs on the track! Check out the rules below:
⏰ Start: Apr 07th, 00:00 UTC.
⏰ Ends in: Apr 21st, 2023 UTC
Rule:
- Rows of boxes will appear on track
- Each row consists of 6 boxes lined up horizontally
- Hitting a box will reveal its points
- There're 3 boxes with different points
- Smash as many gift boxes as you can in one run
- The higher your score is, the better prize you can get, each prize can be claimed only once.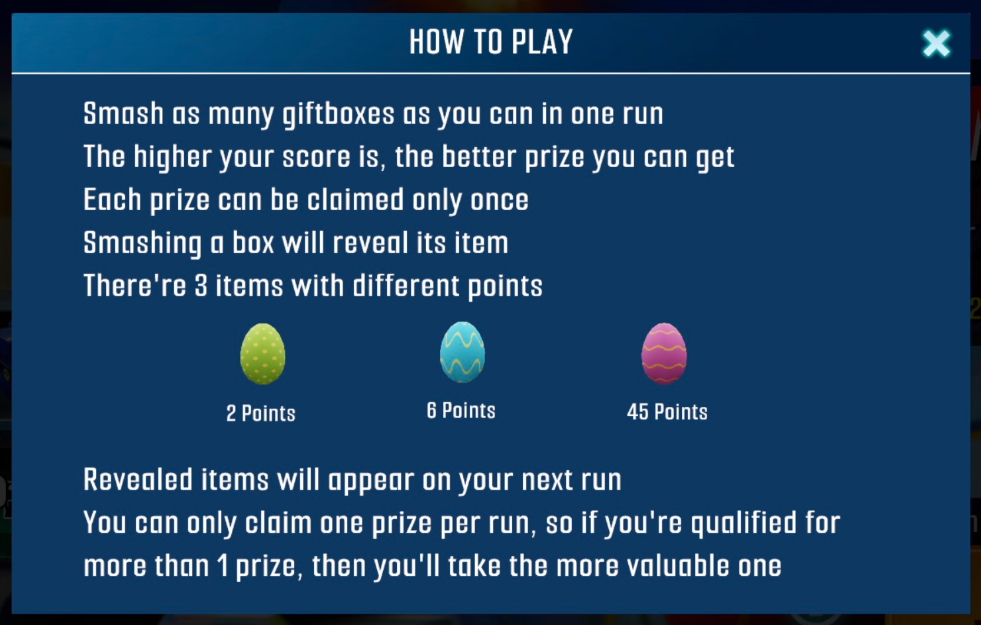 💰 Prize:
- Level 0 (5 point): 3000 Coins
- Level 1 (20 points): Common Part (Random) x1
- Level 2 (120 points): Kubik Rare x1
- Level 3 (235 points): Kubik Epic x1
Participation fee (subject to change):
- 1st time (Daily): Free
- 2nd time: 25 Gems + 1 Gas Ticket
- Since the 3rd time: 50 Gems + 1 Gas Ticket
📌Note:
- Smashed gift boxes are revealed on your next run.
- You can only claim one prize per run, so if you're qualified for more than 1 prize, then you'll take the more valuable one.
- The position of the boxes in the sequence is random and will reset the next day.