1. Introduce
Daily login is a form of Reward items that players receive for logging into the game every day, as a way to incentivize consistent play and dedication.
2. Rule
- This feature will be visible once players log in after 00:00 UTC daily and disappear once a player has checked in for that day.
- The player will be reset to Day 1 when players have logged in to receive rewards continuously for 7 days. If players miss a day, players won't get the reward for that day the next time a player logs in.
Click "Claim" to receive the reward.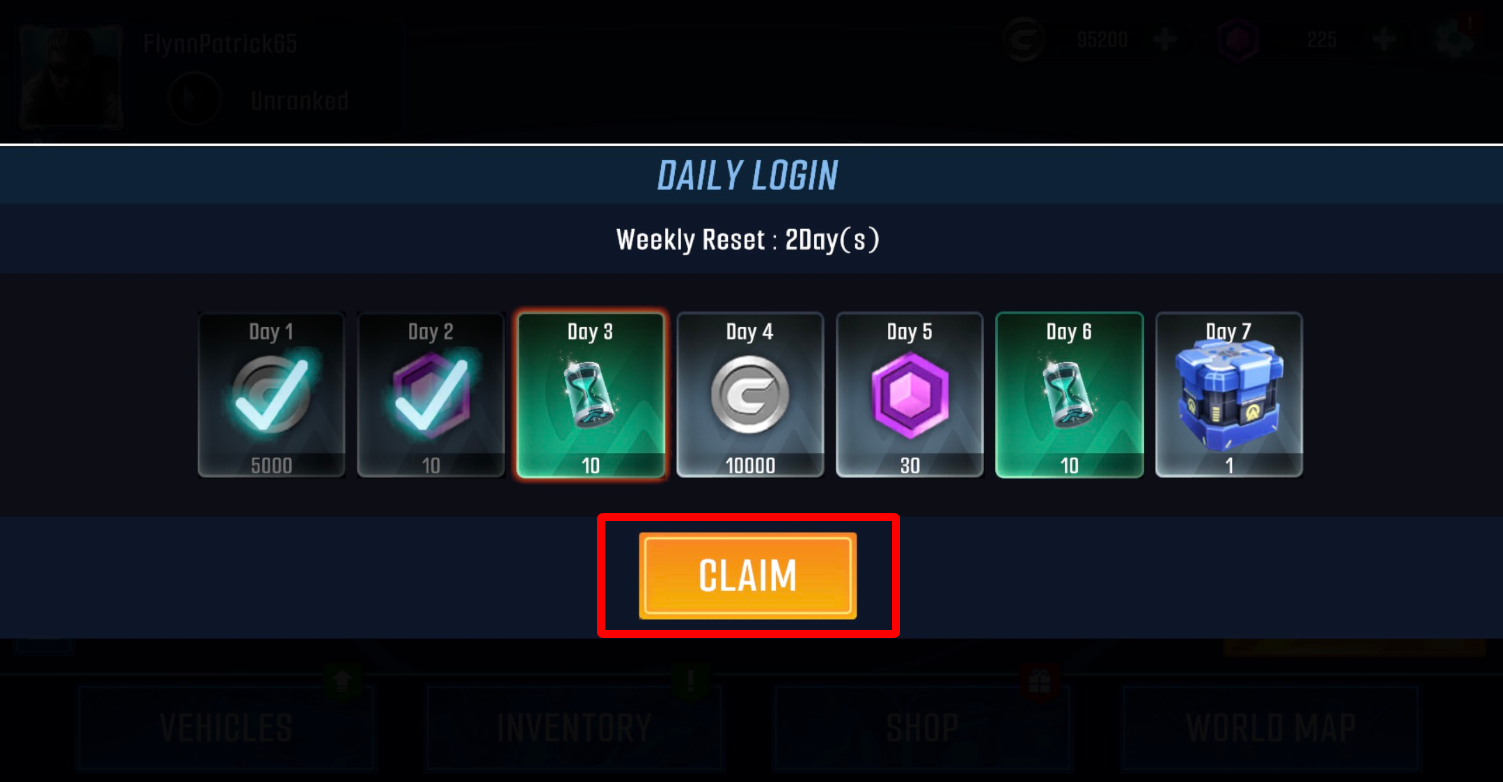 (Please notice that new players will have a different set of daily rewards.)