Friends feature helps you connect with more new friends who share your fishing hobby and makes your fishing trip more fun when you have companions.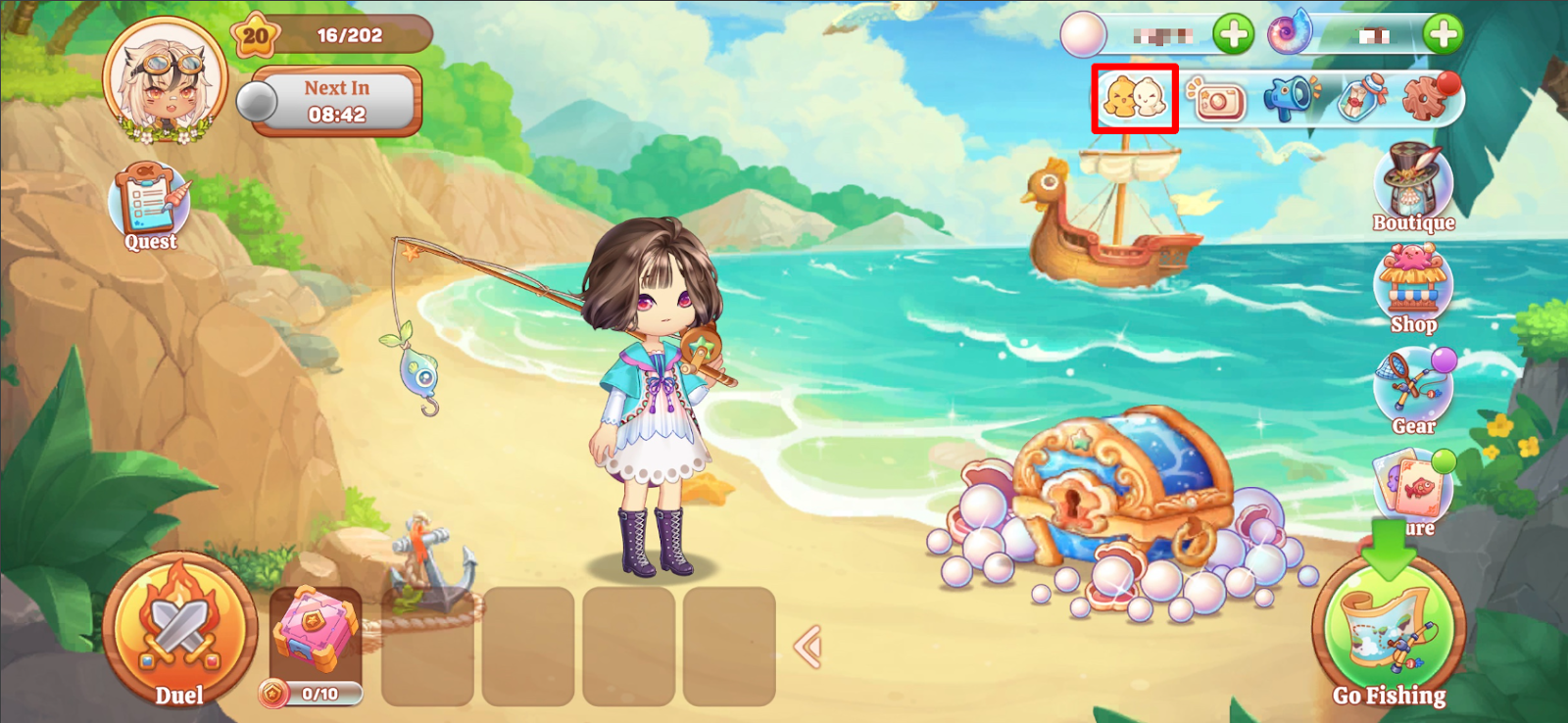 The Friends List.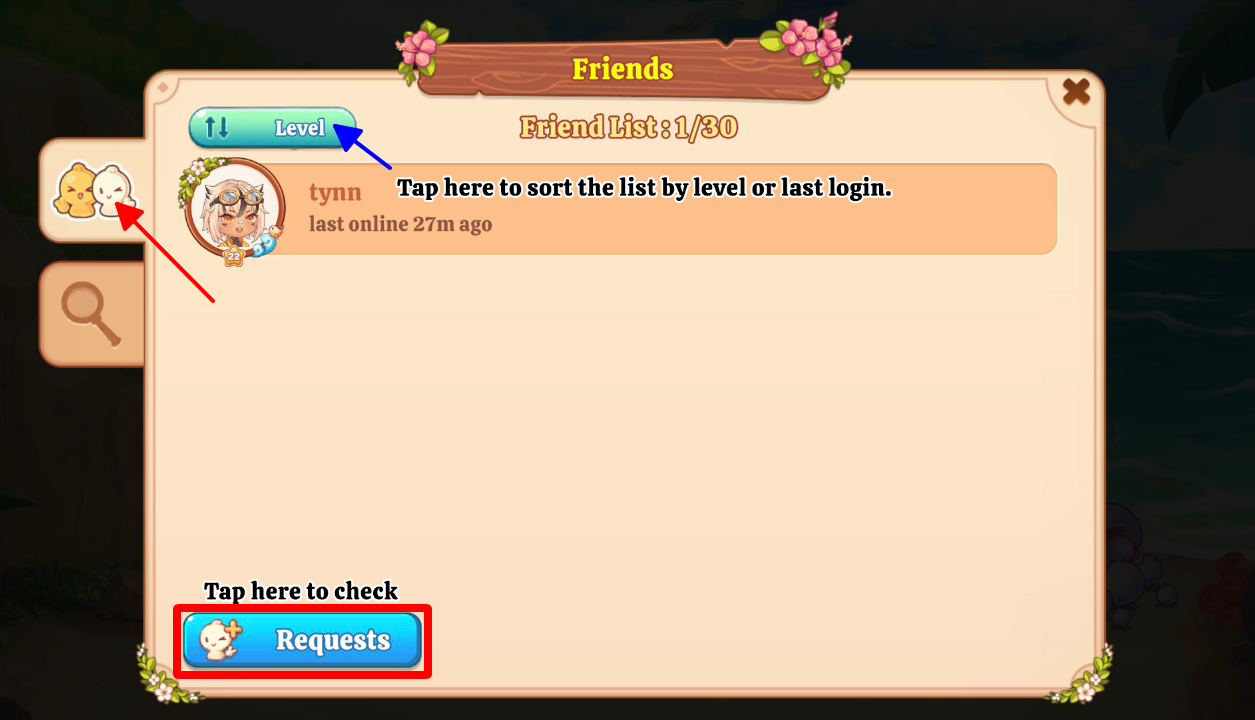 1. Request send
. Tap the "🔎 icon" to search for your friend.
. Enter "the name" or "Player ID" on the search bar, then tap the add friends icon.
. And tap "Refresh" if you want to find more.
Note:
- The friend list has a limit of 30 friends.
Tap the icon if you want to withdraw your requests in the Requests Sent list.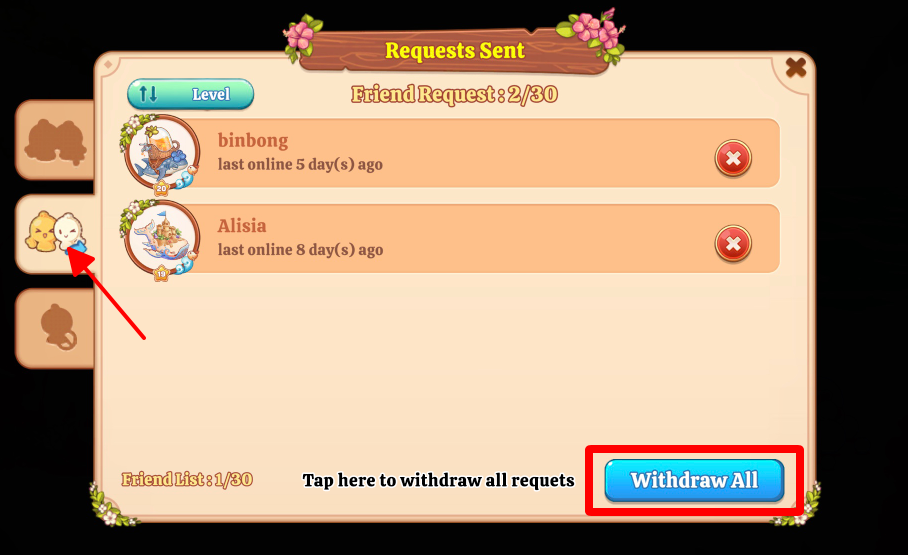 While checking other player's profiles, you may also tap the icon to send friend requests.
Or if you want to block this player, you can tap the icon and then tap the "Yes" button to block.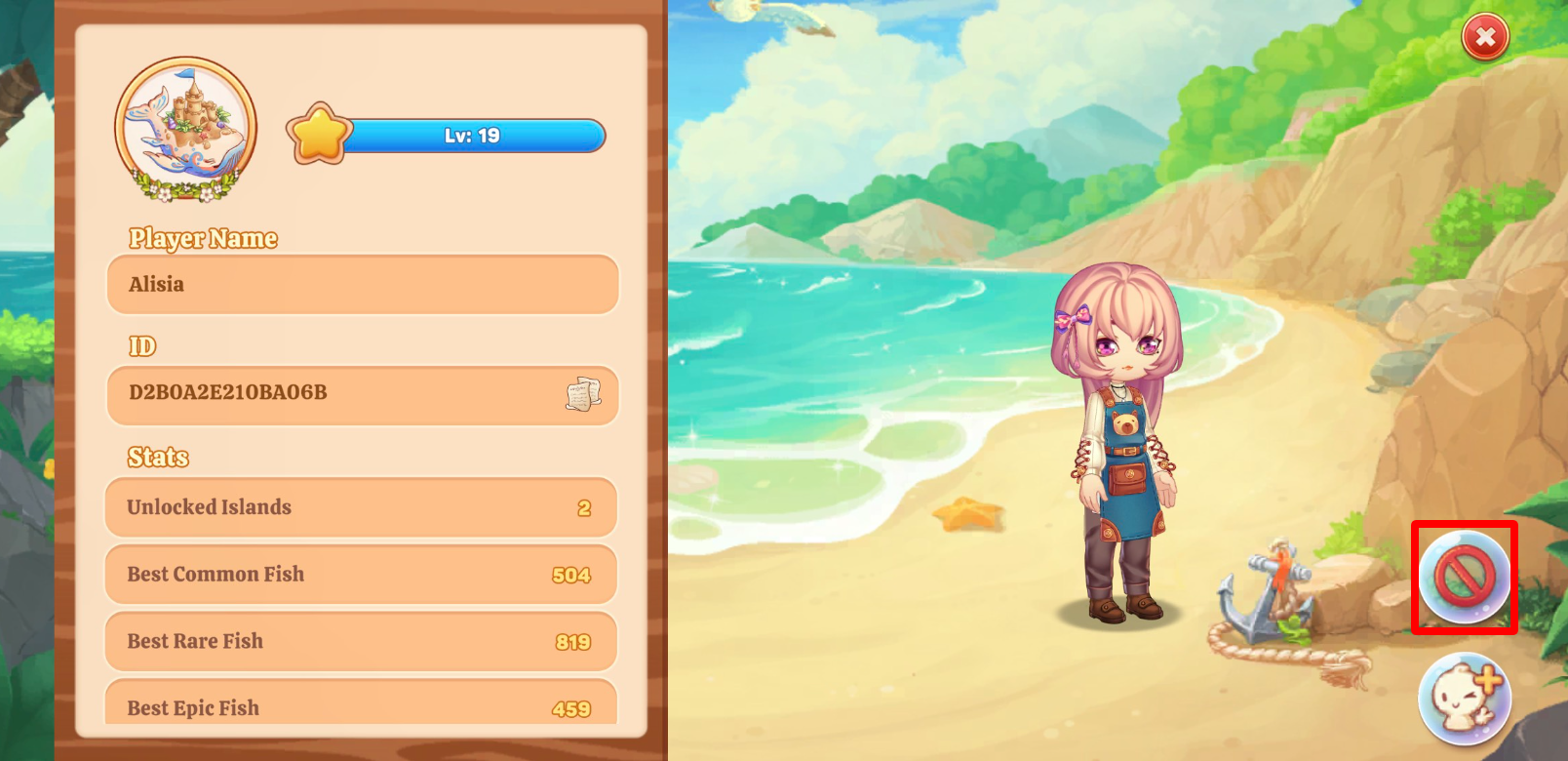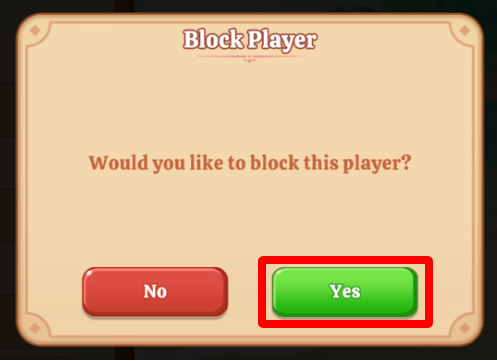 You can also send requests right on the island by tapping the player you want to be friends with and the Profile icon.
Or you can tap the Info button, then tap the Friends button.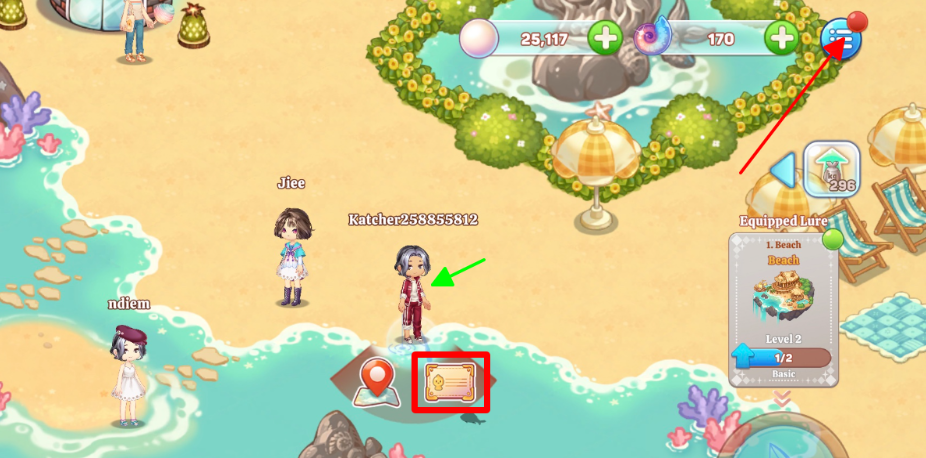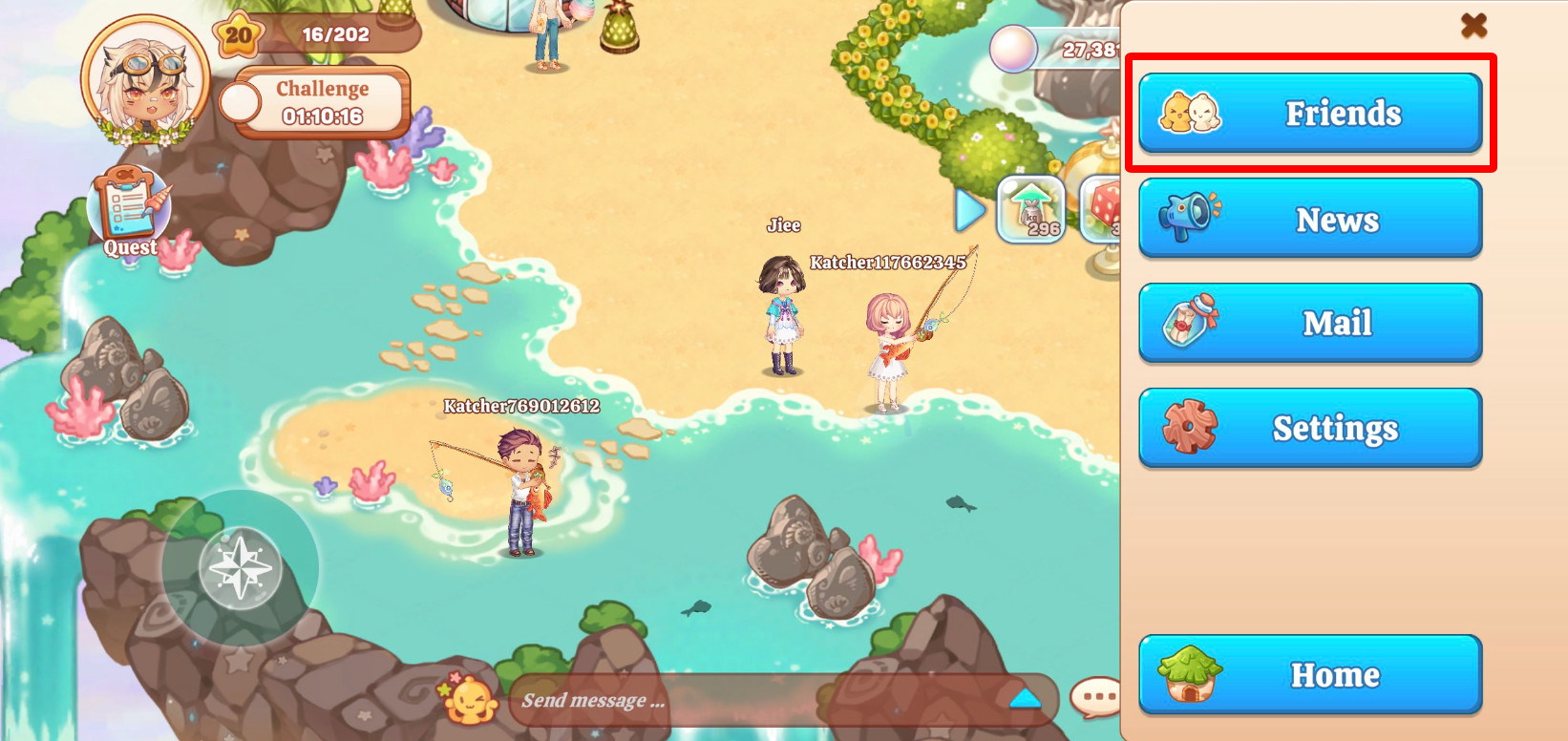 And you can tap the Block icon to cancel in the Block list.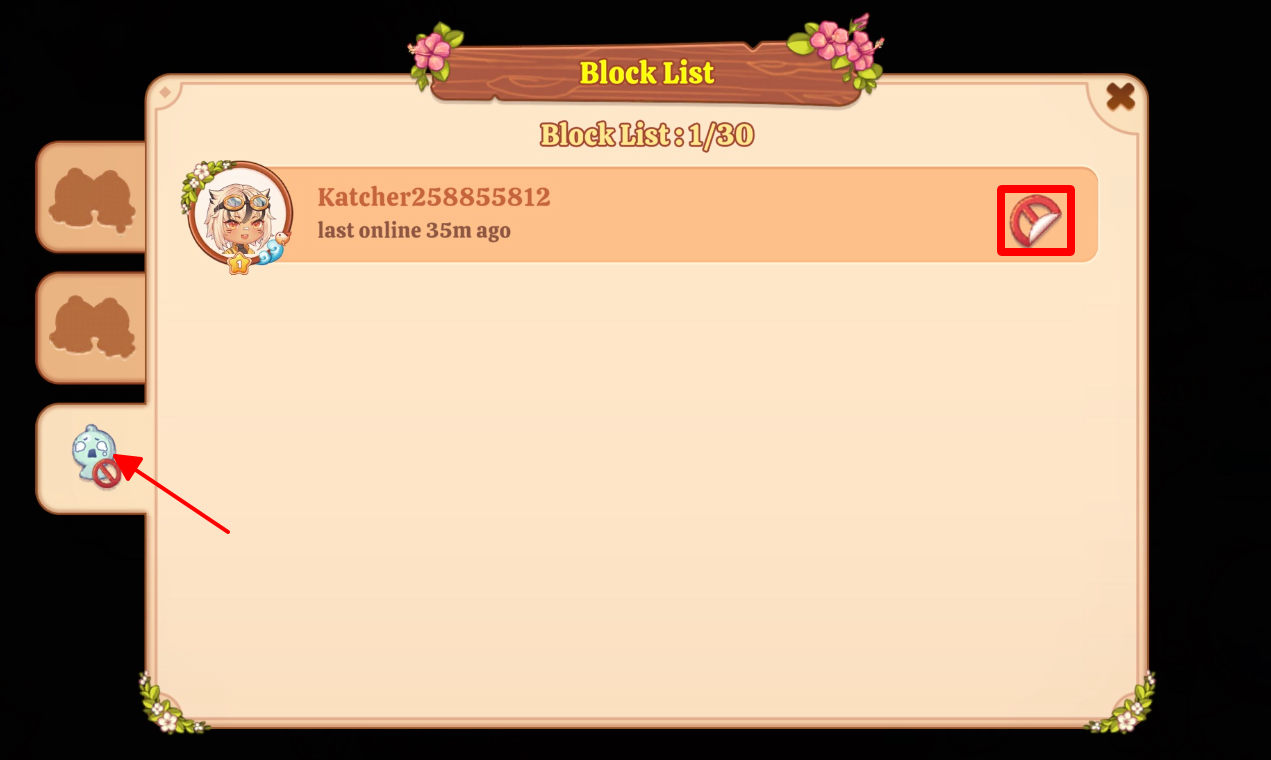 2. Received request
In Received request, you may receive the request like this and tap the icon to accept or decline
You may also tap Reject All or Accept All to manage your requests.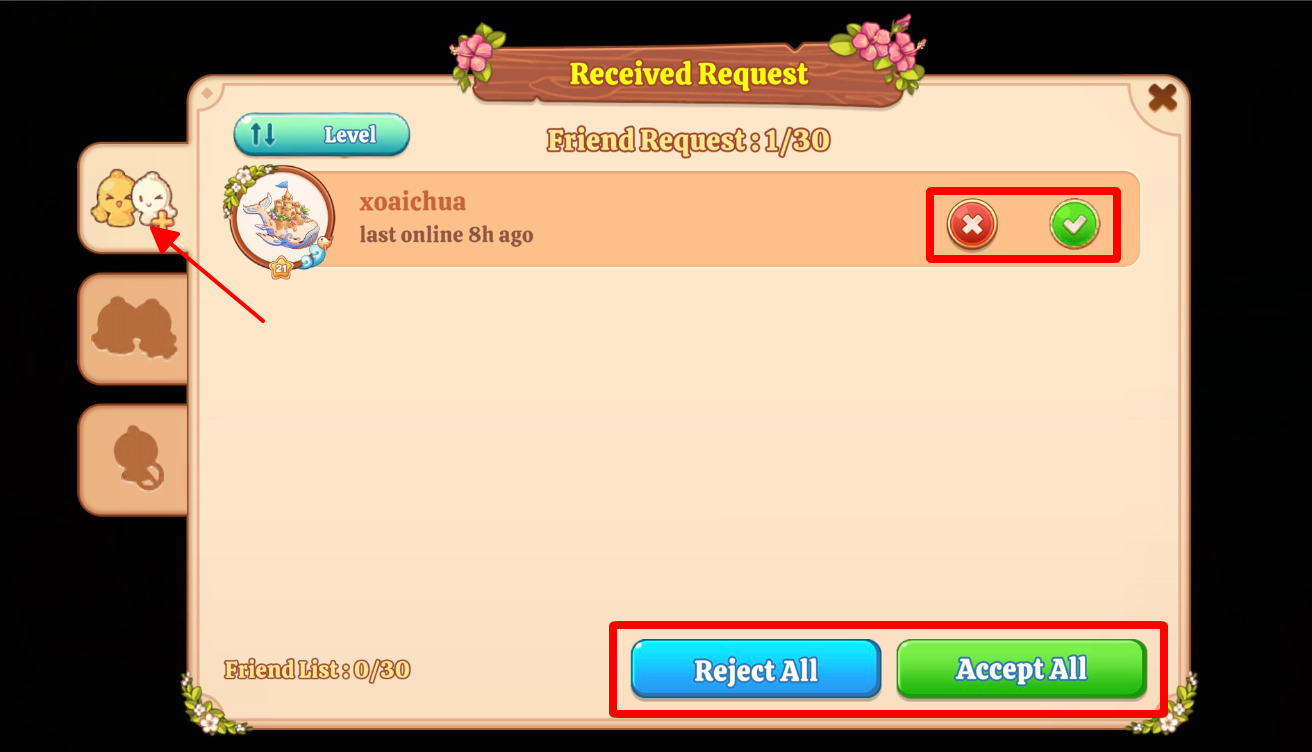 3. Unfriend
If you want to unfriend someone, you can go to your profile's friend, tap the unfriend icon, and then tap the Yes button.