Mercenaries
With this feature, you will be supported to overcome difficult battles, you can borrow Heroes from friends or clan elders to join Campaign, Madness Tower, Race Tower, and Dungeon. You can only borrow Awaken Heroes and use them once if you win and still continue to use them if you lose.
To access this feature, tap on the Friends icon, then go to the Mercenaries tab and select the Hero Card.
Note: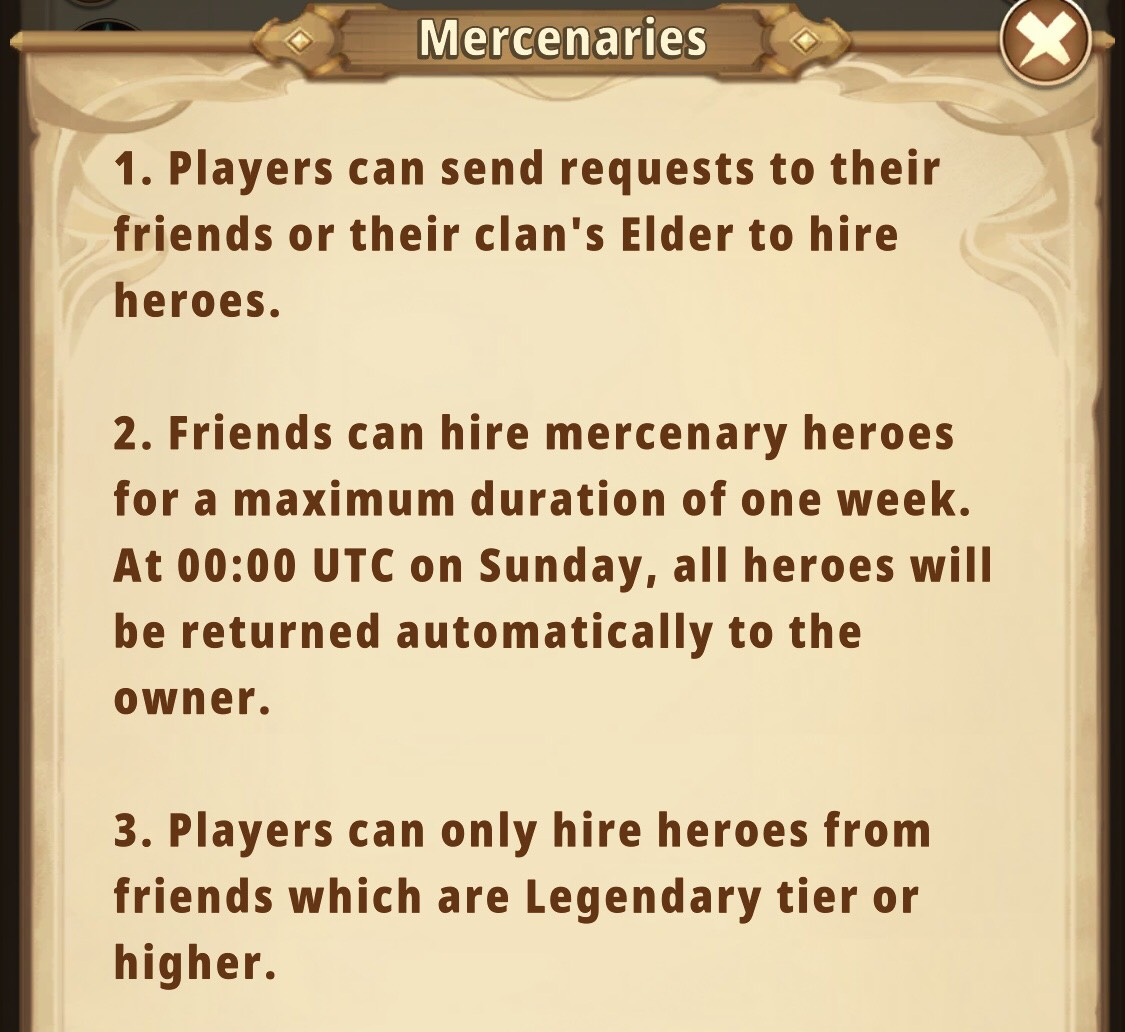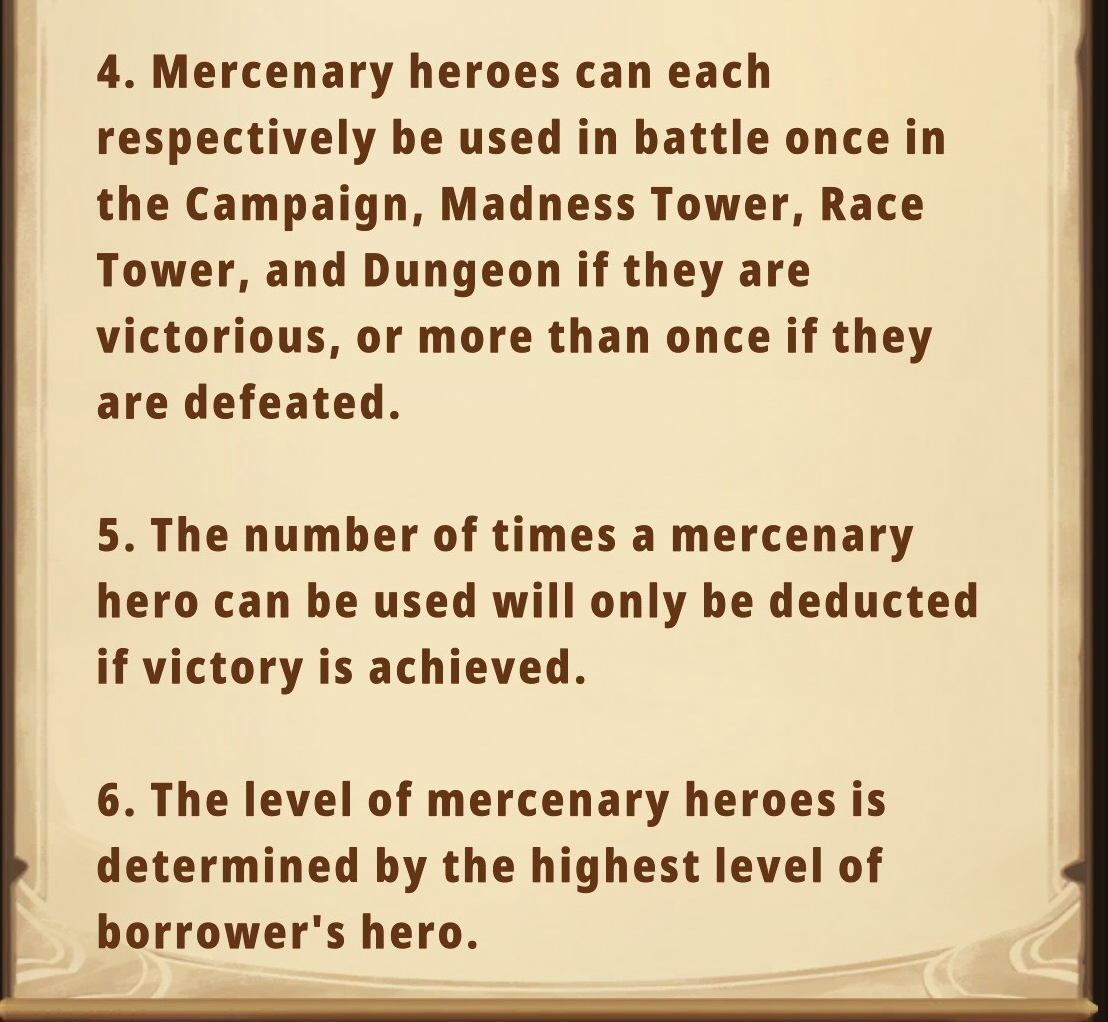 Then, tap on Apply to request to hire the Hero from your friend or clan's elder.
To accept the request, go to the Friends icon, the Mercenaries tab, and tap on the Settings icon.
Within the Apply tab, tap on the Tick icon to confirm the request.
You can follow the renter's information in the Rent Out tab.