The event, open for 14 days, will consist of 2 activities: Magic Gem and Brutal Circus.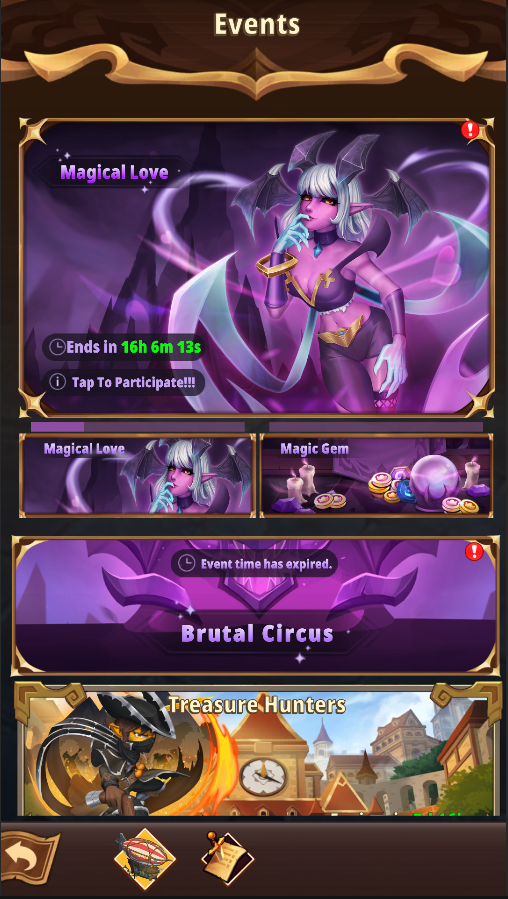 Magic Gem
Players must gather enough Magic cards to spin the Gacha, offering appealing rewards like the Grand summons. These rewards consist of resources used to upgrade heroes for increased strength.
Each time a player spins the Magic cards 10 times, they will receive 10 Magic gems to exchange for items.
How to find Magic Cards?
Brutal Circus

Daily Reward Chests

Store in-game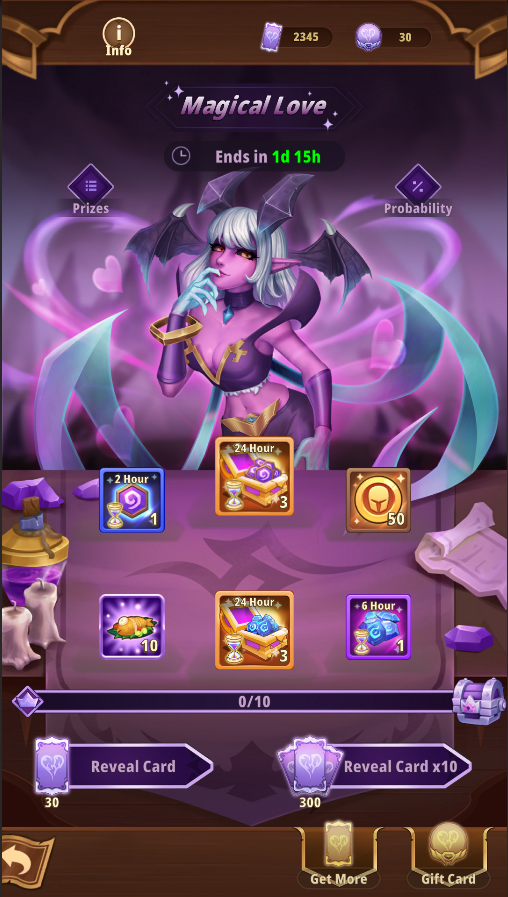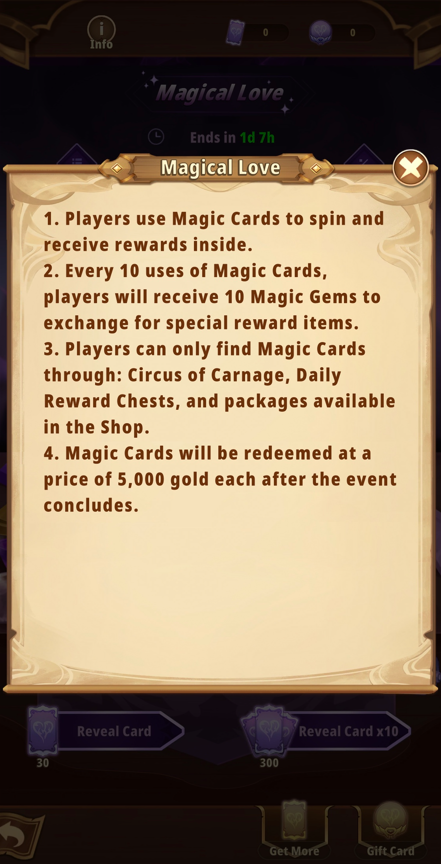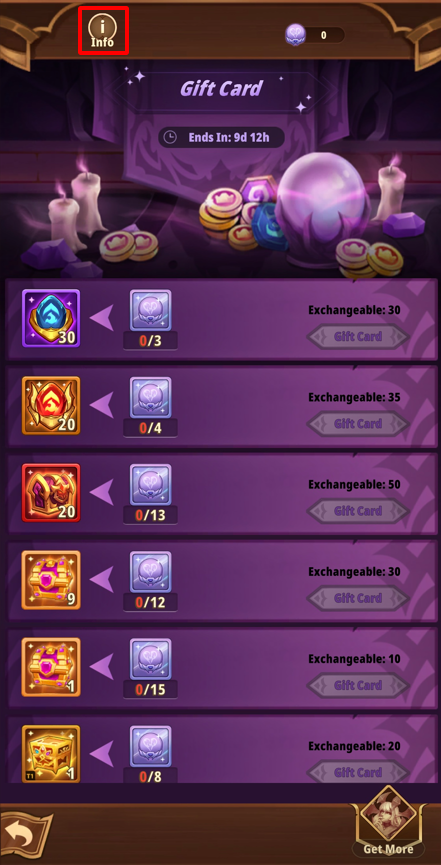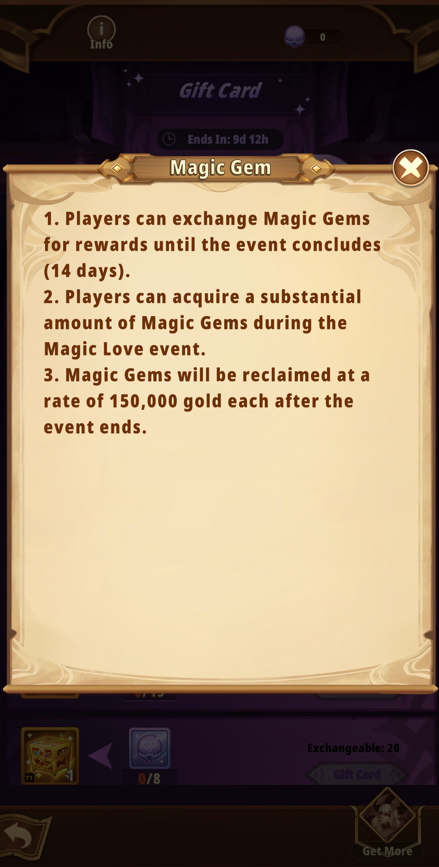 Brutal Circus
Alongside the Magic gems activity, supporting players with Magic cards for event exchanges:
There will be a preset buffed lineup; the enemy side won't lose health, while our side deals damage and loses health, calculations only occur in the arena. When a player achieves the required total damage in the match, they'll receive 65 Magic cards for Gacha spins.
Additionally, for guild users, the one with the highest damage output selected for the top position will secure rewards for the guild based on that player's performance.
After a player exhausts their three daily attempts, they can use gems to buy more attempts: 50 gems for 3 attempts without accumulation.