The Arena of Heroes ia a league wherein you can accumulate ladder points and win rewards. Your ladder points will rise or fall depending on the outcome of your battles.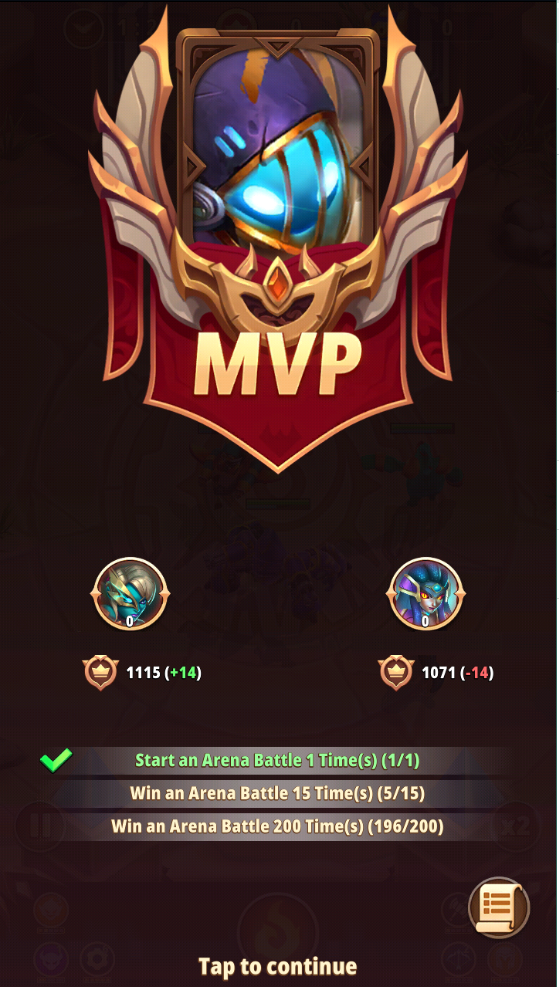 You can enter the arena free of charge for the first two times, after that you will need to use Arena Tickets to enter the arena.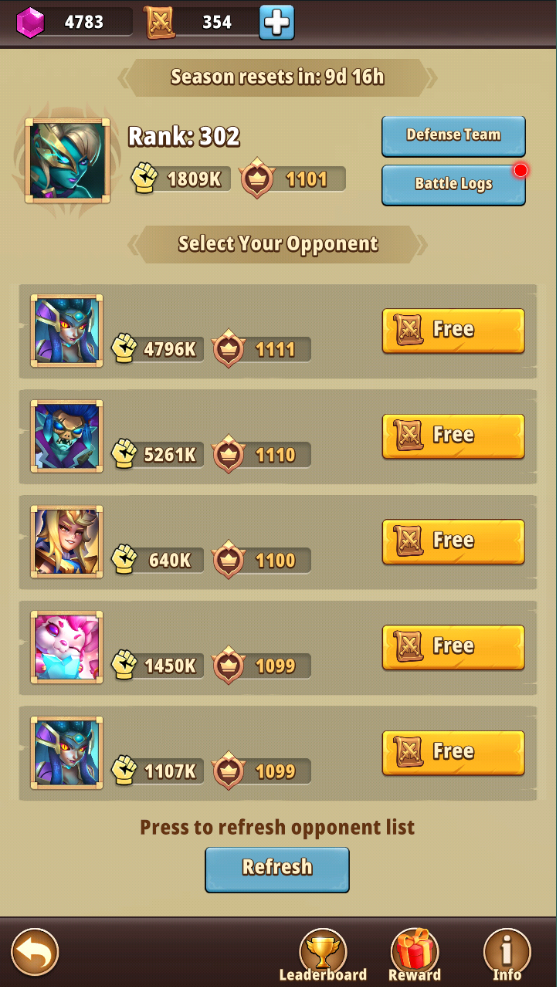 Each season will last for two weeks which will have daily rewards and seasonal rewards. Over the course of the two weeks, you will be judged on your daily ranking as well as your final season ranking and rewarded accordingly.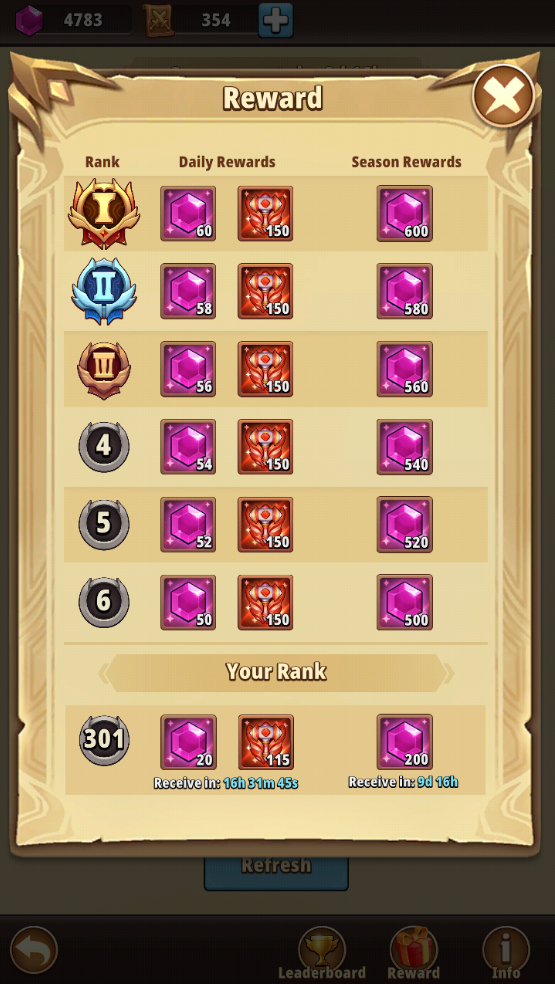 Once a season has ended you must re-enter the Arena of Heroes to start participating again in the next season.