You choose "Campaign" tab and tap on "Battle" button to play.
In this mode, you can set up 7 hero to start battle with enemy.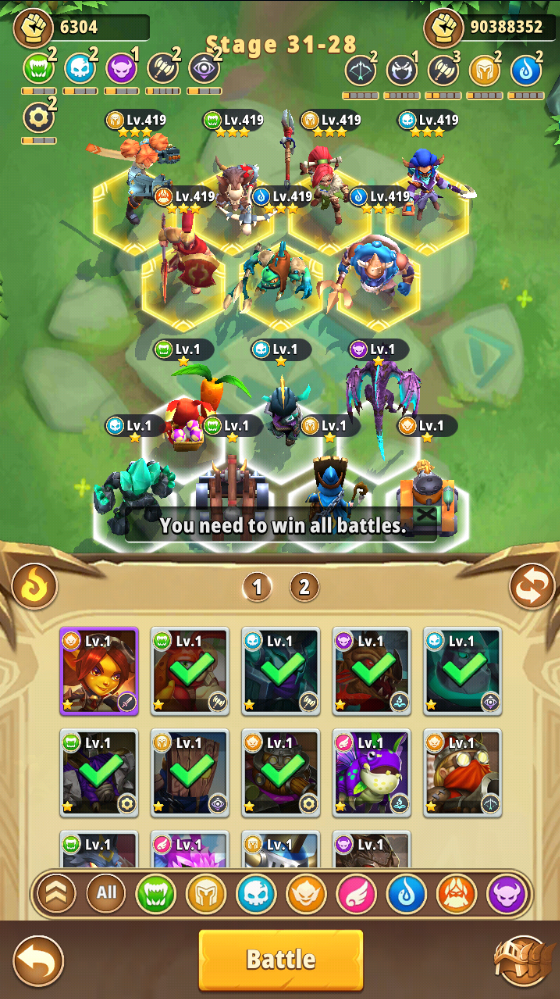 After winning, move to the next stage and meet a stronger opponent, it is advisable to split the team evenly with tanker, damage dealer, support hero.