The Legend Tournament season lasts for 2 weeks and is separated into 7 divisions, ranging from Novice all the way to Champion
The Legend Tournament is a best of three style competition. Players can adjust their defensive formation by selecting the Defense Team button.
The quantity of Gladiator Coins a player receives is based upon their current division, with higher divisions offering higher amounts of coins.
The accumulation of Gladiator Coins is based on the player's ranking and are acquired hourly. Gladiator coins will be automatically placed into the Gladiator Chest located at the top of the leaderboard and can be collected at any time.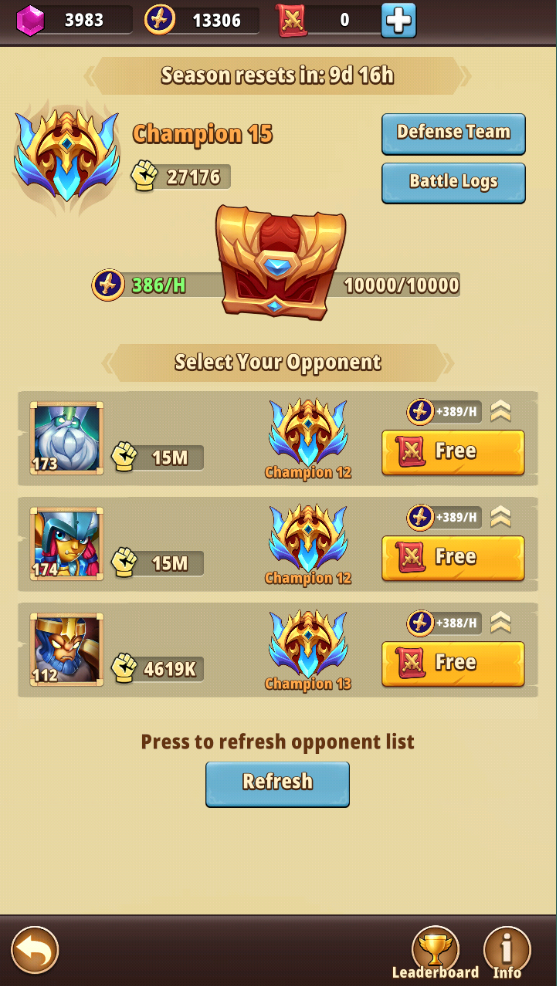 Player can hold up to a maximum of 500,000 gladiator coins. Coins will no longer be accumulated once the maximum quantity has been reached. Players can exchange their gladiator coins for items in the Tournament Store.