This is a feature that "encourages" your daily hard-work login ^w^/~

💠 You will receive gifts in 7 consecutive login days in a week.
- The gifts in each day will be random (usually Coins, Gem, Energy, Magnet, Radar, ... )
- Especially if you work hard, the roll call on Day 7 will receive Unlimited Energy (3 minutes).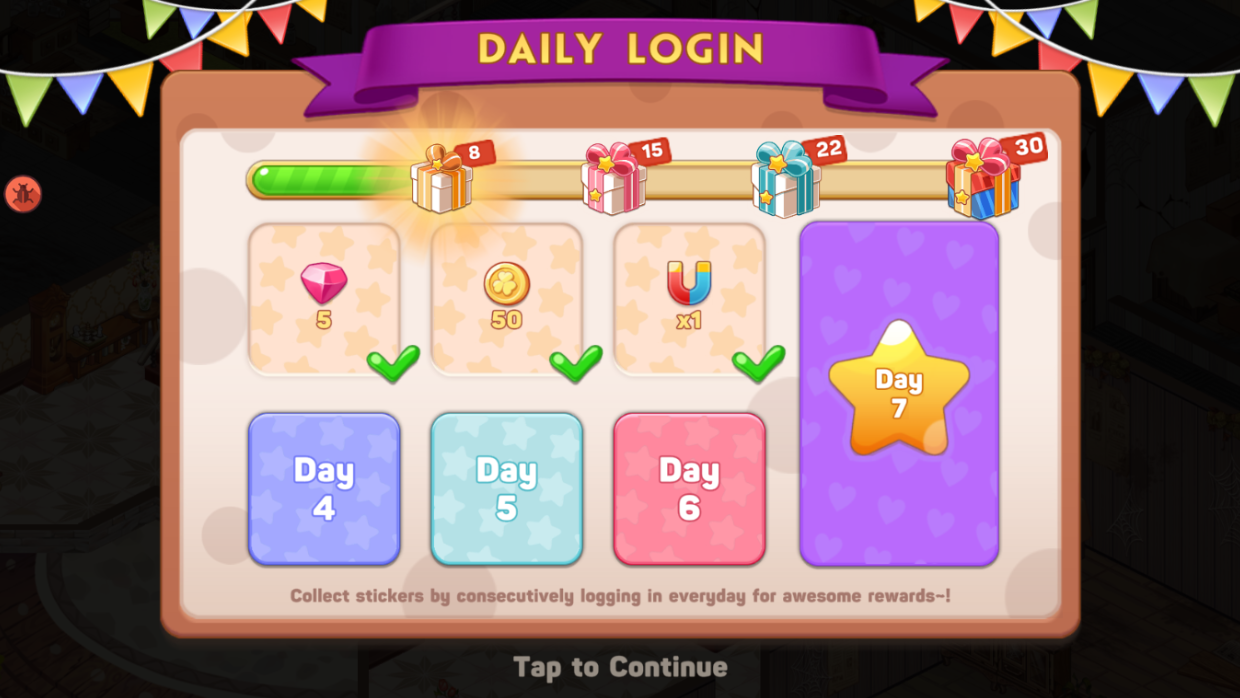 *Note: If you miss a login date, the system will start again from Day 1.
💠 In addition, there will be bigger and attractive gifts for you if you work hard to take attendance.
The gift boxes turn according to the following landmarks: 8 - 15 - 22 - 30 (days)
To discover the rewards in these gift boxes, please click on them, the information will be displayed.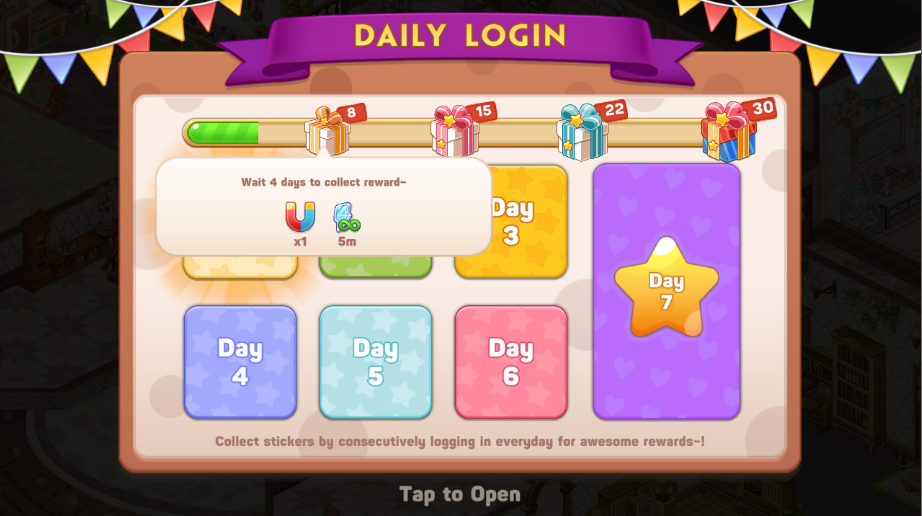 **IMPORTANT
- To get your reward of Daily Login, you need a stable Internet connection.
- The Daily Bonus changes everyday at 00:00 according to the Time Zone ( UTC ) (*What's UTC mean?)